Transport - by car
For driving to NATO Days in Ostrava by car please follow the special road signs and use these roads: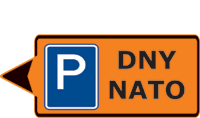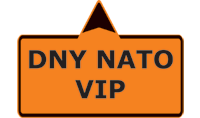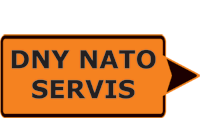 We don't recommend mentioned roads for TRANSIT
D1 EXIT 336 Studénka - at 464 to Mošnov
I48 Frýdek-Místek - straight at I48 to Příbor - right I58 at Mošnov
I58 Ostrava - straight I58 at Mošnov
Information about actual traffic and transit options are available on:
on webpage

dopravniinfo.cz

(dopravniinfo.cz)
special traffic police line +420 723 759 733, (September 17 - 18, 2022, 7:00AM - 6:30PM).
TUNE UP THE RADIO ČAS
95,2 FM
LISTEN TO THE EXTRAORDINARY TRAFFIC NEWS

TRAFFIC SITUATION IS MONITORED BY THE
NATIONAL TRAFFIC INFORMATION CENTRE

CURRENT INFORMATION ON A PORTAL OF JOINT SYSTEM OF TRAFFIC INFORMATION OF THE CZECH REPUBLIC
Central parking in area of Leoš Janáček Ostrava Airport is open on September 17 and 18, 2022 from 6:30 to 18:30.
Entrance to the parking lot: 49°42'16.880" N 18°7'53.993" E
Price list:
Motorcycle
200 Kč
10€
40 Zł
Car
300 Kč
15 €
60 Zł
Bus
1000 Kč
45 €
200 Zł

The parking attendant is obliged to issue you a parking ticket as a confirmation of payment!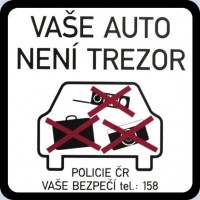 Thank you for using the entrance corridor to access the venue from the parking. It is created for your safety which is our priority.
Distance between central parking area and venue of the show is cca 1 km.
Due to respective laws and regulations there is strictly forbidden to enter the restricted area of runway. Regular air traffic is kept during the show.
Important warnings:
In case of not respecting the traffic signs (No entry, No parking, No stopping,) from irresponsible drivers who will complicate traffic in the venue and its surroundings, situation will be solved without compromisses and the vehicle will be towed!
Service, stallholders, partners, VIPs turn from I58 road to specially marked one way road Petrvald-Petrvald-Petrvaldik-Albrechticky - red route on the map
Entry to Albrechticky during September 18-19 will be only allowed with a valid permission issued by Albrechticky town.
One-way traffic will be set up on the road in the direction from the Leos Janacek Airport (Gen. Fajta Street) to the Central Parking lot to ensure a smooth arrival at the event. In the afternoon the traffic direction will be reversed for a comfortable departure.

Please keep in your mind that no cars are allowed to stay in the area of airport during night and in case of not respecting this your car will be towed away.



We thank you in advance for respecting the traffic rules and paying attention for increased traffic, pedestrians and bikers.
Have a safe journey
to the NATO Days in Ostrava & Czech Air Force Day and back!