Transport - by train
The railway presents the fastest and the most comfortable way of travel to NATO Days in Ostrava & Czech Air Force Days both from the Czech republic and abroad.
Special trains will stop in Studenka railway station during the event. Other trains which normally stop in Studenka station will be reinforced. It is possible to reach Mošnov, Ostrava Airport station by special trains named "Dny NATO", including railjet train which does not usually run on this route, and it is by seat ticket reservation only. We recommend to purchase a seat ticket in advance and we would like to point out that from this station is located some 3 kilometers by foot from the venue. We recommend to embark for a return connection well in advance.
Arrivals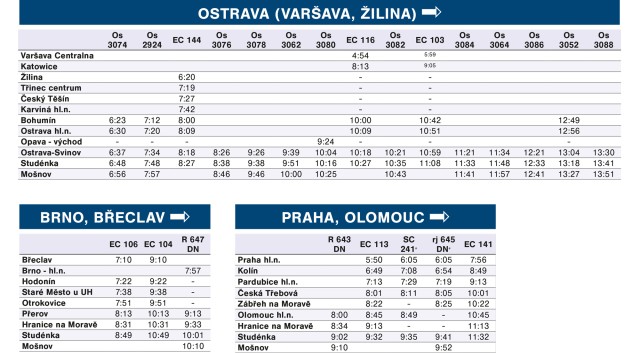 Departures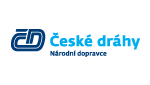 TIP: Maps of the venue and transportation
TIP: Search connection

(cd.cz)
Remark: Czech railways (Ceske drahy-CD) tariff is valid in all the trains. We recommend you to buy a return ticket and seat reservation in departure station in advance.
There will be a bus transport from Studénka to Albrechtičky - more here
The bus transport is arranged only from Studenka station. If you arrive to Ostrava-Svinov or Ostrava hl.n., we recommend to use the train to Studenka.
It is also possible to walk from Studénka to the venue or to use a bicycle - more here
Have a safe journey
to the NATO Days in Ostrava & Czech Air Force Day and back!