News
Sweden's Special Partnership to lift NATO Days to a new dimension
17.07.2015, 13:00
As the historically second NATO Days in Ostrava & Czech Air Force Days Special Partner Nation after Poland, Sweden prepares for a wide spectrum presentation in September. Some very interesting Swedish Land Forces, Air Force and historic military hardware are planned for display at the annual Ostrava show.
Sweden will make history as the very first NATO Days participating country to use its strategic transport possibilities for hauling its Land Forces' assets for display by using its allocated share in the multinational Strategic Airlift Capability (SAC) Programme of which it is a member state. The SAC Programme member countries jointly use three C-17 aircraft out of the Pápa base in Hungary.
"By employing this capability, Sweden starts writing a new chapter in the 15 year-long history of our event, as it opens a gate to a new presentation dimension, the one that will lift our show even higher," comments Zbyněk Pavlačík, head of Jagello 2000, the main organizing agency of NATO Days in Ostrava & Czech Air Force Days. So far, due to high transportation costs, foreign heavy land forces' vehicles were a rare sight at the Ostrava airport. "I believe that the future Special Partner Nations will be inspired by this Sweden's approach," adds Pavlačík with a smile.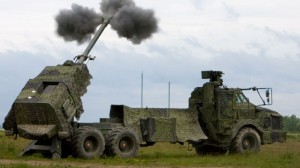 Moreover, the C-17 Globemaster III strategic transport aircraft will stay at the static park for the whole duration of the show, offering the visitors a chance to view it up close again after 8 long years since the plane was last displayed publicly in the Czech Republic at NATO Day in Ostrava and at CIAF in Brno. "The SAC's C-17s are extremely busy and make very seldom static presentations, more so in a SAC non-member country which is the case of the Czech Republic. It will be a truly rare presentation," adds Jan Čadil, chief editor of the Letectví a kosmonautika (Aviation and Astronautics) magazine.
Thus, the C-17 plane, deployed as part of the Sweden's strategic airlift capabilities, will undoubtedly be one of the strongest crowd pullers in the Swedish presentation zone, although it will not be the only one. Further displayed at the static park will be the TP84T (modified C-130 Hercules for the air-to-air refuelling). This aircraft has made a spectacular refuelling simulation demo with the Czech Air Force Gripens in 2013.
Another component of the Swedish presentation this year is to be made by the Swedish Air Force Historic Flight (SwAFHF) with some of their aircraft in dynamic displays. The SwAFHF have already participated in 2013 and 2014 and will likely make it three years in a row at NATO Days in Ostrava.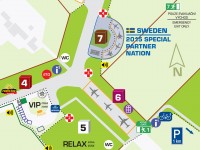 Swedish Land Forces will be represented by the state-of-the-art 155mm FH77BW L52 Archer heavy artillery system, the CV90 tracked combat vehicle and the BvS10 all-terrain armoured vehicle. This trio of modern vehicles will certainly become some of the finest displayed pieces of land forces' equipment at NATO Days in Ostrava & Czech Air Force Days ever. "We will park all the Swedish static assets close together again to make the Swedish presentation as complex and as attractive as possible," explains Pavlačík.
As a NATO non-member state, Sweden has been regularly participating at NATO Days in Ostrava & Czech Air Force Days since 2011, each year with a stunning presentation.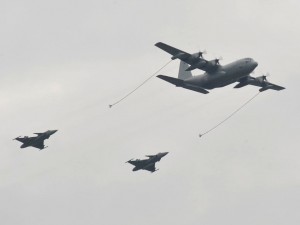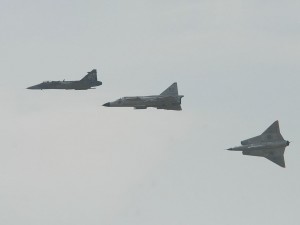 In 2013, Swedish Air Force's C-130 Hercules participated at a display of air-to-air refuelling with JAS-39 Gripens of the Czech Air Force, one year later, the Czech Gripen joined Draken and Viggen aircraft of the Swedish Historic Flight for a unique fly-by.
See you at
15th NATO Days in Ostrava & 6th Czech Air Force Days!
The General Partner of NATO Days in Ostrava & Czech Air Force Days is the company