News
Austrian Typhoons to land in Ostrava for the first time
01.08.2016, 14:35
The already confirmed Austrian Air Force Eurofighter Typhoon dynamic display is getting even more interesting with 2 aircraft present and their premiere landing at the Ostrava airport. Coming as their support aircraft will be the C-130 Hercules.
"Austrian Typhoons participated three times at our show, in 2011, 2012 and 2013 by flying directly from and to their home base and never landing at Ostrava. This year brings a thrilling change; the Typhoons will land here just like any other flying participants. We are happy that our Austrian partners would be able to enjoy our show also from the ground, as well as admire the charms of Ostrava city after the programme is over," comments Zbyněk Pavlačík of Jagello 2000.
For the first time, 2 Typhoon aircraft will come from Austria – one as a display aircraft, the other as spare. Coming to support them will be the legendary C-130 Hercules. "We still do not know if the Hercules will stay for the entire show. This depends on their operational requirements. Still, we believe especially the spotters will appreciate its presence here," adds Mr. Pavlačík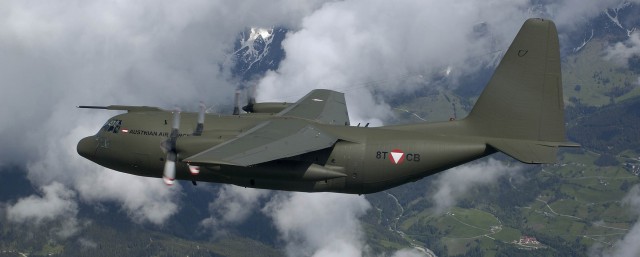 This year, the visitors can look forward to as many as three Eurofighter Typhoon flying displays – the Austrian, Italian and Spanish. "Having so many Typhoon dynamic displays at one event is quite rare. Moreover, this number of displays might not be final," concludes Zbyněk Pavlačík.
TIP: Austrian Typhoon to rumble above Mosnov again
TIP: Frecce Tricolori & F-2000 Display heading to NATO Days!
TIP: Spain to boost Typhoon force at NATO Days
See you at
16th NATO Days in Ostrava & 7th Czech Air Force Days!
The General Partner of NATO Days in Ostrava & Czech Air Force Days is the company