News
NATO AWACS Aircraft for Seventh Time in Ostrava
28.02.2014, 09:01
The E-3A AWACS aircraft from NATO wing in German Geilenkirchen becomes the first "large" participant of this year of NATO Days in Ostrava & Czech Air Force Days. The Alliance's aircraft with radar on its top is going to participate for the seventh time at our event.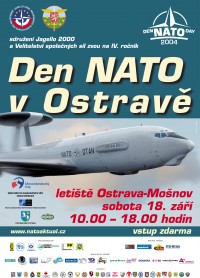 "We are remembering a small anniversary in regards to AWACS this year, because the early warning AWACS aircraft first arrived to the Mošnov Airport 10 years ago, at then NATO Day in Ostrava. It was a paramount event for us since it was the very first foreign aircraft at our event and other countries started to join in the coming years," Zbyněk Pavlačík, the chairman of the Jagello 2000 Association, the organizer of the show, remembered.
The event has grown rapidly since then, with help of AWACS's regular participation that is always appreciated by the event's visitors. The aircraft is going to be available at a static display and it is again going to be open so that visitors can see its equipment and chat with the aircraft's international crew.
The Boeing E-3A Sentry AWACS aircrafts serve in the framework of NATO Airborne Early Warning and Control Force in German Geilenkirchen. They serve as airborne radar stations, communication relay stations and they coordinate other aircrafts and their missions and much more. Thanks to Czech accession to NATO AWACS programme in 2011, also Czech pilots and operators serve on these aircrafts.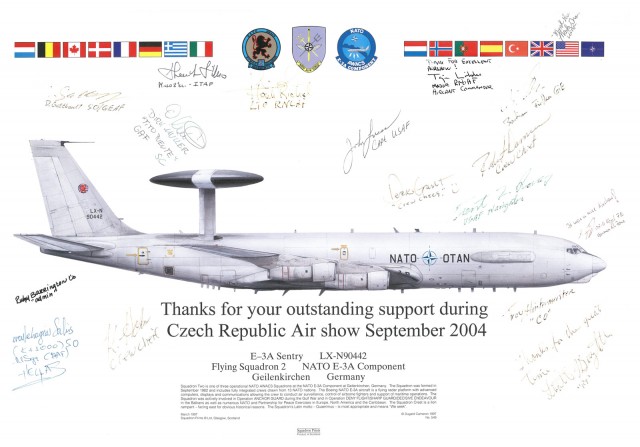 "These planes are in constant practical use in guarding Alliance's airspace and in operations and they are therefore very busy. The participation of the NATO AWACS aircraft can be revoked in case of a security crisis or a threat which unfortunately happened last year, but it generally applies to all military aircrafts promised for the show," Pavlačík added.
See you at
14th NATO Days in Ostrava & 5th Czech Air Force Days!
The General Partner of NATO Days in Ostrava & Czech Air Force Days is the company