Accommodation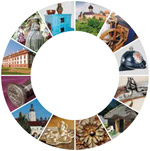 Cynological club Mošnov offers an opportunity for the NATO Days' visitors to set a tent or park a trailer, RV in their area close to the Mošnov during September 16-18, 2022. The refreshment will be provided through the whole time.
Contact for reservation:
Cynological club Mošnov
KK Mošnov 247
742 60 Petřvald 1
Tel.: +420 777 705 032
E-mail: [email protected]

Please feel free to enjoy further activities in the region on your way to the event, such as visits of historical and technical sights, hiking, sports, trips to the nature, spa relaxation or else. You can find the possibilities at severnimorava.travel.
See you at
22nd NATO Days in Ostrava & 13th Czech Air Force Days!
The General Partner of NATO Days in Ostrava & Czech Air Force Days is the company