News
Bell: Convertiplane, utility helicopters, and attack helicopters
14.09.2021, 17:30
The Bell company is a major manufacturer of helicopters and also one of the main partners of the NATO Days in Ostrava and the Air Force of the ACR Days. This year, several machines from the company's production will be present at this event - Bell 206 and Bell 412 utility helicopters as well as the V-22 Osprey convertiplane. The static demonstration will also include the UH-1Y Venom and AH-1Z Viper, which are to replace current helicopters of the Czech Army.
Thinking above and beyond is what we do. For more than 85 years, we've been reimagining the experience of flight – and where it can take us. We are pioneers. We were the first to break the sound barrier and to certify a commercial helicopter. We were a part of NASA's first lunar mission and brought advanced tiltrotor systems to market.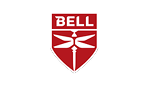 The Bell UH-1Y Venom and the AH-1Z Viper are rugged, reliable platforms that serve as key assets to conventional and special operations and search and rescue missions. Together, they form an unparalleled team. The H-1 mixed fleet shares 85-percent commonality between parts, reducing the logistics, maintenance, and training costs of the AH-1Z and UY-1Y helicopters while offering a lethal combination of integrated weapons systems to counter ground, air, and maritime targets effectively. The AH-1Z is the only helicopter in production equipped with the AIM-9 Sidewinder providing the most advanced air-to-air combat capabilities.
Bell is not only about developing and bringing technologically advanced aircraft to the market. It is also about providing the aftermarket support our operators demand to continue with their daily operations. Our aftermarket global network provides uninterrupted support and services to provide replacement parts, pilot and maintenance training, repairs, and mission customization, with support centers strategically located in America, Europe, the Middle East, Southeast Asia, and Mainland China.
We're visionaries, we're innovators, we're developing new technologies and rediscovering flight every day. We invite you to join us in this new adventure and experience flight in a unique and unforgettable way, from above and beyond the clouds, from above and beyond imagination, from Bell's unique vantage point. That's what we do.
See you at
21st NATO Days in Ostrava & 12th Czech Air Force Days!
The General Partner of NATO Days in Ostrava & Czech Air Force Days is the company