News
Royal Navy sends Hawks to its Czech premiere
05.05.2016, 10:00
The British training aircraft Hawk are nothing new for regular visitors of NATO Days in Ostrava & Czech Air Force Days. Their this year's participation will be still a premiere. For the first time theBritish Royal Navy is sending two of these airplanes for a static display.
The British Hawks appeared at NATO Days for the first time in 2006, thanks to the Red Arrows aerobatic group, and they have been missing only in three editions since then, and they could be seen at static display, solo flying display, and in 2012 in group acrobacy. However, all of them belonged to the Royal Air Force, which uses them primarily for training. So does the Navy, particularly for simulated ship attack and airborne intercept training.
"The British Royal Navy participated at NATO Days for the first time last year with the flying display of the Lynx helicopter and we are glad that they are coming back. Opportunity to see the Hawks with Navy marking is not a common one, regarding their limited number, so we hope our visitors will welcome them," says Zbyněk Pavlačík, Jagello 2000 Chairman.
The Hawks are stationed at the RNAS Culdrose with the 736 Naval Air Squadron. Not counting helicopters, the Hawks are, following retirement of aircraft carriers and Harrier aircraft, one of only two types of the Navy's airplanes. The other one is Tutor, which provides elementary training.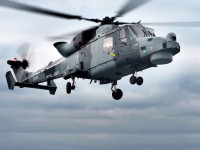 The participation of the Royal Navy can be even bigger. It can send also its Lynx Wildcat helicopter of the Black Cats Display Team. However, its appearence depends on the availability of a transport aircraft that would bring the helicopter to Ostrava. So it will probably be confirmed no sooner than few weeks prior to the show.
See you at
16th NATO Days in Ostrava & 7th Czech Air Force Days!
The General Partner of NATO Days in Ostrava & Czech Air Force Days is the company