News
First time show of the police helicopters
16.09.2014, 22:44
Police of the Czech Republic will for the first time in the history of NATO Days in Ostrava & Czech Air Force Days participate in flight demonstrations by introducing EC-135 and Bell 412 helicopters. Traditionally, visitors can enjoy the ground dynamic and static presentations, at the same time they can encounter traffic police officers upon their arrival to the venue. Representatives of the Saxon police will also arrive with Poldi the Dragon this year.
Helicopters of the Police Air Service of the Czech Republic has already participated at NATO Days for a long time, but only in a form of situation monitoring on the surrounding roads or in the venue. Aerial photographs are also used to calculate number of visitors every year. However, this year for the first time, they will introduce themselves up close to visitors. "Introducing police helicopters EC-135 and Bell 412 are among major premieres at this year's event because to see them act this way is quite unusual, while in case of reporting on the road situation or in the search for missing people we hear about them quite often," says Zbynek Pavlačík, Chairman of Jagello 2000." Therefore it is surely an important contribution to our security and it has extended the spectrum presented by another segment."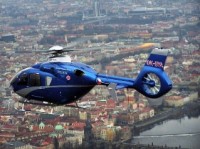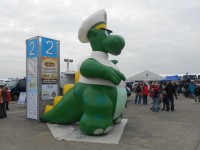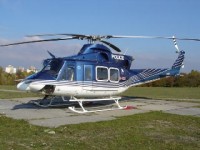 There will also be ground shows of our police officers. "Special Moravian-Silesian riot unit will show a crackdown on hooligans, this time will be the demonstration scene in a railway carriage," promises Pavlačík. "The police will also introduce car park of the traffic police." On static display, visitors can look forward to a Volkswagen transporter with a wire program or vehicle with smoke screen system. At the same time Free State of Saxony´s police will have its own exposition, where there will be present the riparian police vehicle, car service canines and riot police vehicle. Their mascot Poldi the Dragon will approach and show work of police to children.
Police officers from Poland and special events partner countries will be also presented at the event, who in common show of the Czech and Polish task force will stop drug smugglers.
See you at
14th NATO Days in Ostrava & 5th Czech Air Force Days!
The General Partner of NATO Days in Ostrava & Czech Air Force Days is the company